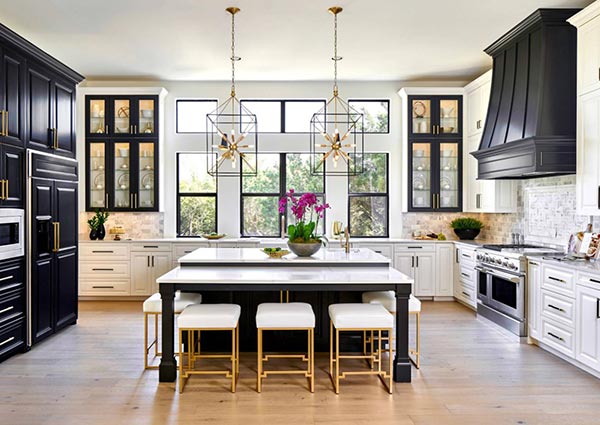 Regardless of your reasons for downsizing during your Peoria move, the process does not have to be stressful. By keeping a few pieces of advice in mind, downsizing can go smoothly, giving you a new, uncluttered home.
Start as soon as possible
Perhaps the single most important piece of advice for downsizing during a move is to start early. As soon as you know you will be moving into a smaller space, get to work. Although going through an entire home or apartment can seem daunting, if you plan ahead, you can take care of a room each week or even one room a month. By tackling the space bit by bit, it will seem more manageable.
Sort, sort, sort
The best way to downsize during your move is to be honest with yourself about what you truly need. Before you begin going through the items in your house, sit down and make a list of what you will definitely need. These should be the items you use on a regular basis and the essentials, such as your bed and cookware.
Sell or donate items
Depending on your personal preference, you should sell or donate the items you decide you no longer need, provided they are in good condition. If you find yourself struggling emotionally to get rid of that unnecessary TV, the extra money you get from selling it might help convince you.
Consider a storage unit
Storage units are not for everyone, but if you have some items that you simply cannot get rid of but will not have space for in your new place, go ahead and rent one. Just make sure that you do not use a storage unit as an excuse to keep items you should not. After all, that just moves the problem instead of resolving it. It also forces you to rent a larger unit, costing more every month. Instead, use your storage unit for items you cannot bear to part with or might legitimately need in the future.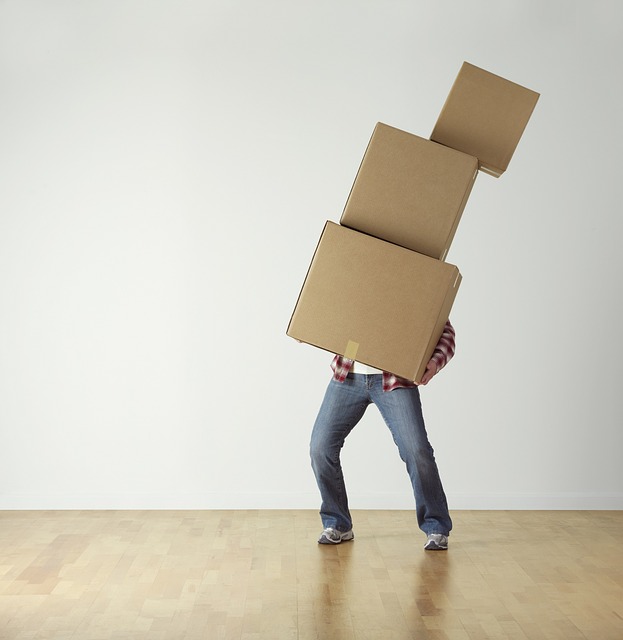 You've probably heard lots of advice on how to pack before moving. But what about advice on how to unpack after a move? Read on to learn more about how to tackle this task strategically. If you follow this advice, you should be on track to become fully settled in your new Peoria home in less than two weeks.
Distribute your boxes strategically
Move-in days are crazy. You'll probably feel rushed to try and empty your truck or van as fast as possible. It can be tempting to just throw all of your moving boxes in a pile close to the door and sort them out later. However, we'd strongly advise against this. Instead, we recommend taking the time to put your boxes into the rooms where they belong from the get-go.
This is where any labeling system you created while packing for the move will come in handy. Ideally, every box will be clearly marked with the room in which it belongs. (If not, it should be marked with some sort of explanation of its contents.) Save yourself the trouble of having to sort through everything twice and bring each box into the correct room directly from the car. This way, your unpacking can get off to an organized start.
Clean before anything else
In real estate parlance, properties need to be "broom clean" before a new buyer or tenant moves in. Essentially, this phrase means free from any visible dirt. However, as any person who's completed a move recently knows, there's rarely time in the midst of it all to make sure that your whole home has gotten a deep clean.
With that in mind, you're going to want to do some cleaning of your own before you start to unpack after a move. We suggest keeping a selection of cleaning essentials – things like paper towels, all-purpose cleaners, and a broom – accessible as you unload your car or truck. That way, it can be one of the first things that you unpack.
Unpack rooms by importance
When it's finally time to unpack, you'll want to do so in an orderly fashion. We recommend unpacking room-by-room, in order of importance. This means unpacking the whole room at one time, rather than just grabbing the essentials and leaving the rest for later. Yes, it's a bigger task upfront, but you're less likely to have boxes of non-essential items laying around long after you've settled in.
In terms of the order in which you unpack, you'll want to start with your bedrooms first. After the move, you'll likely be exhausted and want to head to bed fairly early. This way, your bed will be waiting for you. Next, you should tackle the kitchen, followed by your main living space.
After that, you can move on to lesser-used spaces like your dining room, guest bedroom, and formal living area. Last but not least, you can tackle any supplemental storage areas like a basement or garage.
Declutter once more
In unpacking, there's one golden rule to follow: Everything has its place. This means that for each item you take out of the box, you should have a rough idea of where you want to put it in your new home. And you should put it in its place immediately. Any items that you're unsure about should go back in the box.
After you've been in your home for a while – let's say two weeks, to be safe – it's time to take a long, hard look at any items that you still have left in boxes. Ask yourself: Do you really need these items? Do they truly have a place in your new home? Have you missed using them on a daily basis?
If the answer to the majority of these questions is no, think about either donating the items or throwing them away. Now is the time to declutter even further. There's no sense in having half-empty moving boxes laying around forever. Nor is there sense in storing items that you likely won't use again. Your best bet is to give them to someone who can use them.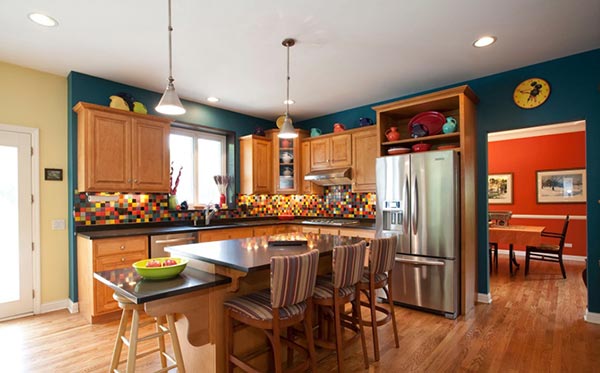 There's a lot more to choosing and combining colors than meets the eye. There are so many different shades and hues, it's no wonder that sometimes people misstep and choose the wrong one. That said, there are a few common color mistakes that designers see over and over again.
Not considering light
Believe it or not, lighting has a huge impact on the way a color looks and feels in a room. If you don't consider how a room's lighting works with a color that you picked, there's a good chance that you could end up living with a very different shade than you originally intended.
Fixing this mistake is all about prep work. Before you choose a paint color – or any type of color, for that matter – get some samples. Then, place the samples in various corners of the room and watch how the light affects them throughout the day.
You may notice that the color turned out to be lighter, darker, or have different undertones than you originally intended. At that point, though, it's much easier to switch out your sample color for another option than to redo the whole room from scratch.
Forgetting about balance
When dealing with multiple colors in a room, finding the proper balance between them is key. There's a place for bold colors to stand out and there's a place for neutral colors to provide an opportunity for the eye to rest. However, if you have too much of either one, you run the risk of the room becoming either too overstimulating or too boring. It's up to you to find the middle ground.
Luckily, there is an easy trick to help you. It's called the 10/30/60 rule. This rule dictates what percentage of the room should be taken up by each shade in your color scheme. The first 60% is your base color and usually a neutral shade. The next 30% is your secondary color, or a middle ground, and the final 10% is your accent color, which is the boldest shade.
Designing each room separately
At first, it may seem to make sense to decorate each room in your home as its own separate entity. After all, each room has its own individual uses, right? However, it's actually a much better idea to think of your home – or at least each level – as one cohesive unit and work your design with unity in mind.
If you've ever wondered why model homes and professionally-designed spaces always seem so put together, it's because of cohesion. Every room in those spaces shares a similar color palette. As a result, they all flow together seamlessly.
You can do the same thing in your own home. Start by doing your best to make sure that each room works in harmony with the ones adjacent to it. Then, when you're ready to take things to the next level, consider going for one cohesive look throughout the entire space.
Foregoing contrast
That said, you also don't want to go too far in the other direction and have the rooms in your home become too "matchy-matchy." When the colors you use are too similar to one another, the room runs the risk of becoming boring to the eye. In this case, everything starts to blend together and none of the design elements really stand out.
Luckily, if this is your color mistake, it's an easy fix. Simply add some contrast to give the room a little more visual interest. You can do this in multiple ways. Try adding an eye-catching accent color through the room's accessories or throw a bold print or pattern into the mix.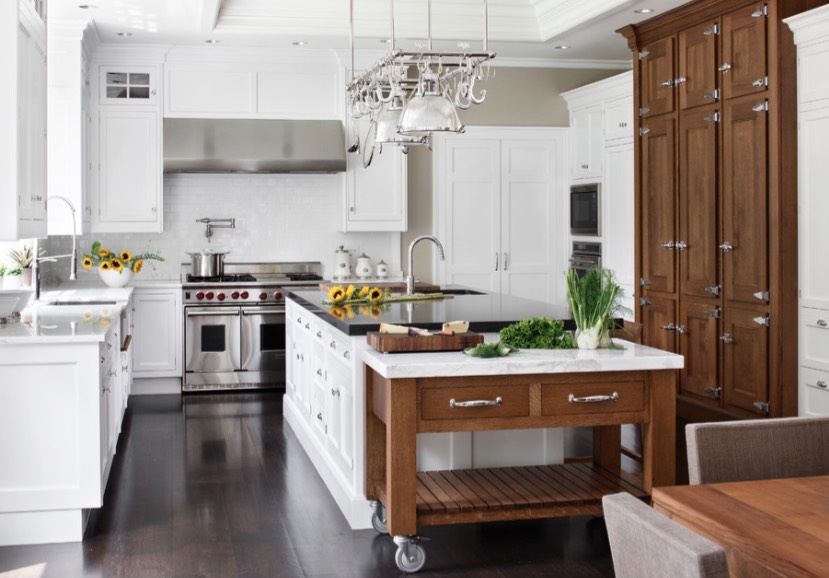 If you're thinking granite countertops, wood floors or a new outdoor deck top the list, you might be surprised to read that none of those three are mentioned. In fact, most of the top six home improvements driving profitable sales today are unexpected. And some don't cost a ton of money to add.
1. A wine refrigerator
Sellers who had a wine fridge in their home listing sold their home for 22 percent more than similar listings. The trend was especially big on the west coast, with Los Angeles at the top of the list.
The numbers: You can add a wine refrigerator to your home for as little as $150. Many styles can be freestanding and just need to be plugged in. For a seamless look, replace a kitchen cabinet with a wine fridge. Considering that you may get tens of thousands of dollars back on a small investment, this upgrade is one you shouldn't skip.
2. A steam shower
Having a glass-enclosed steam shower is like adding a wellness spa to your home. And buyers are on the hunt for one, especially in colder places like Chicago. Of all six upgrades on this list, steam showers are the item that offers the biggest sales price increase. Homes advertising steam showers sold for 29 percent more than listings that didn't mention one.
The numbers: The cost to install typically includes upgrading to a glass shower enclosure, updating the tile, adding a steam generating system or an exhaust fan and plumbing. According to Zillow, the cost can range from $2,500 to $10,000, depending on whether you're starting from scratch or updating an existing shower.
3. A pizza oven
Notice a trend here? Looks like buyers who are willing to spend more on a home are big on food and wellness. Pizza ovens are usually an outdoor feature and are much easier and less expensive to install outside, although you can add a pizza oven indoors, too.
The numbers: Home sellers who had a pizza oven received 26 percent more for their house than those who skipped the simple upgrade. You don't need a lot of space to add a pizza oven in your backyard or terrace, which makes it a great way to add value before selling your home. A pre-made pizza oven can be picked up at a home improvement store for as little as $350.
4. Professional kitchen appliances
The search term of "professional appliances" rates high with buyers. A pro kitchen is more than just stainless steel appliances; appliances are often commercial grade, designed for those who are passionate about cooking.
The numbers: Homes with professional appliances earned a 29 percent higher sale price over similar listings that didn't mention them. Some brands, like "Sub-Zero fridge," earned sellers an impressive 38 percent increase. Professional appliances start at about $1,200 for dishwashers and $5,000+ for top-of-the-line gas ranges and refrigerators.
5. Heated floors
Under-floor heating is a luxurious amenity to have. Imagine waking up on a chilly morning and stepping barefoot onto warm floors. Well, home buyers are looking for this upgrade in their next home, with buyers paying 24 percent more over the home's expected value for it.
The numbers: Installing heated floors requires construction. The system must go underneath the flooring, requiring owners to rip out the existing floor and replace it. According to Zillow, homeowners should expect "to pay between $5 and $10 per square foot" – not including the flooring – to install a system.
6. Solar panels
This eco-friendly upgrade is profitable, especially in the lowest-priced, entry-level home tier. Home listings advertising "solar panels" profited an average of 21 percent above the expected home's value. When looking specifically at the lowest priced, entry-level homes, sellers pocketed a whopping 40 percent more if solar panels were included.
The numbers: Solar panels are priced according to the "per watt of energy" they generate. Zillow reports that "the average US home with solar power has a 6 kW system, paying between $2.71 and $3.57 per watt." That adds up to somewhere between $10,000 and $15,000 for a solar panel system, after federal tax credits.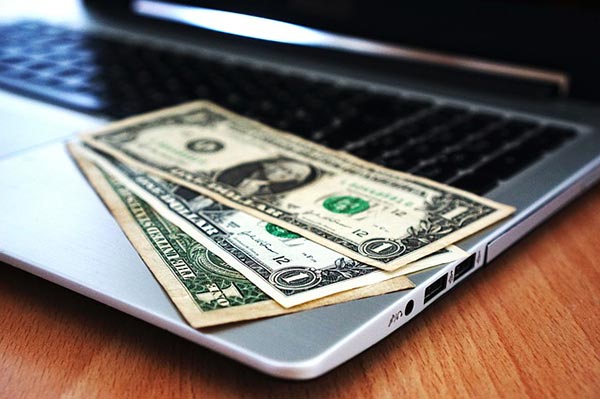 While you want to be comfortable in your Peoria home, it's possible to achieve this goal while also saving money. Making small adjustments that you will barely notice can result in significant savings. Keep reading to discover ways to save money on your electricity and water bills.
Stop using your toilet as a wastebasket. "Every time you flush a facial tissue or other small bits of trash, five to seven gallons of water is wasted," according to Doyle James, president of Mr. Rooter Plumbing.
James also recommends that you refrain from using your garbage disposal so frequently. "In-sink 'garburators' require lots of water to operate properly," he explains. "Start a compost pile as an alternate method of disposing food waste."
If you wash your dishes by hand, stop leaving the water running when you're rinsing them. "If you have a double-basin, fill one with soapy water and one with rinse water," James says. "If you have a single-basin sink, gather washed dishes in a dish rack and rinse them with a spray device or a pan full of hot water."
Your water heater accounts for 12% of your electric bill. If you have an older system, James says flushing sediments out of it will improve energy efficiency. However, if the water heater is 15-20 years old, he tells Freshome that replacing it will generate substantial savings. "Tankless 'on-demand' systems don't store water, offering savings up to 30 percent; however, the latest hybrid heat pump systems offer even greater savings – reducing water heating costs up to a whopping 60 percent," James explains.
Your ceiling fan can lower your energy costs during the summer. According to Richard Ciresi, owner of the Aire Serv of Louisville, KY, ceiling fans create a wind chill effect, allowing you to adjust thermostat settings by 4-7 degrees F (up to 30% savings!) and still remain comfortable. However, make sure that the fan is going in a counterclockwise motion during the summer, and turn it off when you leave the room, because fans cool people, not rooms.
Ciresi also recommends upgrading your lighting. "Lighting accounts for up to 12% of your energy budget, and those old school incandescents give off 90% of their energy as heat, taking a toll on your air conditioner." He recommends replacing your lightbulbs with CFLs (use 75% less energy and last 10x longer) or LEDs (use 80% less and last 25x longer).
Leave your thermostat alone. You don't need to cool an empty house. "This practice can actually increase your utility bills," Ciresi warns. "We recommend, particularly during hot weather, that you set the thermostat to a comfortable temperature and leave it be." Also, he says the constant temperature change isn't beneficial to your art, musical instruments, or furnishings.
Observe your humidity levels. If they're above 50%, Ciresi says you'll feel warmer than the air temperature. "In most cases lower humidity allows you to be comfortable at slightly higher temperatures, often as much as 78 degrees," he says. And if you can be comfortable at higher temps, you can save a lot in energy costs. "If your humidity is too high, check for a source like a leaking basement, roof, or plumbing fixture – you may need to a call an air conditioning professional to determine the cause and provide a solution."
Changing the time you use large appliances can also help you save money. "Operate dishwashers, washers, and dryers only when full, preferable at night or when temperatures are cooler," recommends Doug Rogers, president of Mr. Appliance. "Also, remember that refrigerators/freezers use less energy when full and make sure to pack them accordingly.
Small appliances – microwaves, toasters, TVs, DVDs – are energy vampires that consume small amounts of energy even when they're not in use. "Don't let them drain your budget," Rogers says. "Plug them into power strips so you can turn them off when you're not using them."
If your windows are properly sealed, this can account for 20% of your home's energy loss, according to Larry Patterson, franchisee of Glass Doctor in Dallas, TX. If your home was built before 2001, he says the most cost-efficient approach is to keep the window frame material and replace the existing clear glass insulated units with new low-emissivity (low-e) glass insulated units. "This can help save up to 35% on utility bills, while also leading to increased comfort near windows, reduced fading, and less noise."
For more energy saving tips…give me a call at (602) 540-9584!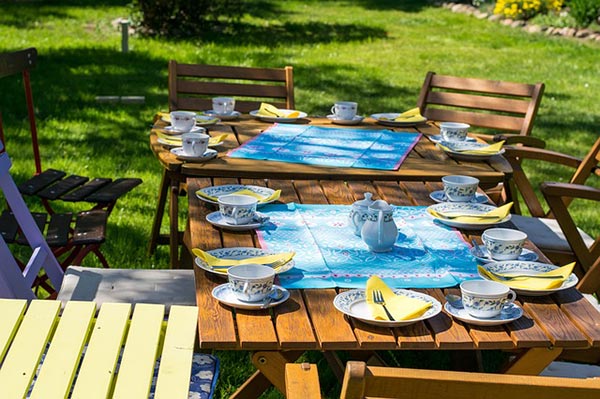 Getting everyone together outside lends a relaxed air. Expectations are lower, the natural beauty of your yard does most of the decorating work and if things get really messy, a hose handles cleanup. Are you ready to take advantage of the summer season and move your next party into the fresh air? Here are five outdoor entertaining tips that will help you get started.
1. Create an outdoor kitchen
Even if you already have a kitchen set up outside, you may benefit from making things easier to access during your party. Start by bringing a cabinet, a trunk or another storage piece outside. If you plan to host throughout the season but don't want your furniture to get damaged by the elements, consider flipping it over and adding some casters.
Once your outdoor storage is ready, fill it with everything you'll need. Plastic dishware and cloth napkins are a great start. Think through your previous parties. What did you find yourself often grabbing for? (A bottle opener, perhaps?) Having these necessities easily accessible outside will give you more time to enjoy your event.
2. Celebrate variety
The relaxed air of an outdoor party encourages playfulness in your decor. Say, for example, you're hosting more people than you can seat with your outdoor chairs. Bring your indoor chairs outside and intermix them. The variety looks fun and inviting.
What other indoor items could be useful? Pull throws off your couch and drape them over chairs outside for guests to use if they get chilly. Choose decor from your coffee table and mix it with fresh-cut flowers for an interesting centerpiece. Don't be afraid to play with items you already own. The beauty of an outdoor party is in the way otherwise-stressful details become unimportant.
3. Be prepared for wind
Summer nights can get breezy. Getting ready for wind is one of the best outdoor entertaining tips we can offer, because it can prevent something out of your control – the weather – from ruining the whole night. The week before your party, make a mental list of anything that could blow away. Solutions are generally simple: like, for example, buying or making tablecloth weights that clip to the corners of a tablecloth. You should have no trouble finding a product or DIY project that matches the decor of your party.
Too pressed for time? Skip the tablecloth altogether!
If you're going to be lighting candles, make sure you protect them from the wind. Hurricanes and tea light holders are an affordable way to maintain your lighting on a breezy evening.
4. Keep pests away
Candles can serve a dual purpose, beyond adding ambiance: They can also help fend off mosquitos. You don't have to choose citronella varieties, either; pests also hate eucalyptus. If you're feeling crafty, you can even make your own bug-deterring candles. This DIY uses both citronella and eucalyptus to banish mosquitos.
If you're going to be serving food outdoors buffet-style, have a plan in place to cover it when people aren't actively serving themselves. In a pinch, an overturned mesh colander can serve as a protective shield.
5. Prep your grill
Don't wait until the day before your party to grab propane and scrub your grill grate. You can even season your grill grate the way you would a cast iron pan to avoid rust.
As you get your grill ready, make it safe. Move it at least 10 feet away from your home, outdoor structures and any trees or bushes. If you own a gas grill, perform a quick and easy test with soapy water to identify any leaks. Taking the time to get your grill ready before you fire it up gives you a summer of stress-free outdoor cooking.
The post 5 Outdoor Entertaining Tips to Amp Up Your Summer Parties appeared first on Freshome.com.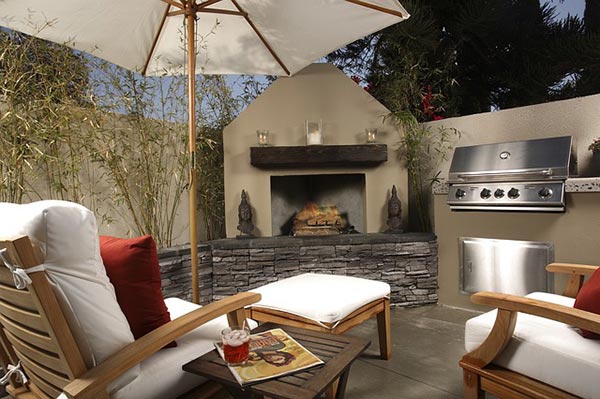 Outdoor projects can help boost a home's value by up to 10 percent, according to a new realtor.com® report. Outdoor showers, barbecue stations, entertainment pools, and firepits are the top projects that realtor.com® researchers found with the biggest potential increases to a home's price.
For its research, realtor.com® analyzed listings at its site for summer-related outdoor features in single-family homes listed for $150,000 or more.
An outdoor shower offers the biggest return on investment, according to realtor.com®'s research. Researchers found that homes with outside bathing areas had a 97 percent price-per-square-foot premium. They speculate that such a feature may be appealing since it's usually found in homes that are near a beach or an expensive property with other luxury amenities.
Researchers also found that homes with barbecue stations are 26 percent more expensive than those without. In Utah, homes with barbecue stations tend to be listed for 58 percent more per square foot than other homes in the state.
Also, entertainment pools—with enough space around them for others to lounge—could give a home a 26 percent increase in its value. In New York state, homes with such entertainment pools were 224 percent pricier per square foot than those without.
Firepits and backyard fireplaces are also proving to be a hot way for homeowners to boost their home prices. Homes with firepits or backyard fireplaces had a 25 percent premium, according to researchers.
"Outdoor features can give a home a special quality in the market," says Javier Vivas, realtor.com®'s director of economic research. "And anytime you have a unique feature, it can bolster the prospective value of a home."
Source: "Top Price-Boosting Summer Fun Home Features," realtor.com®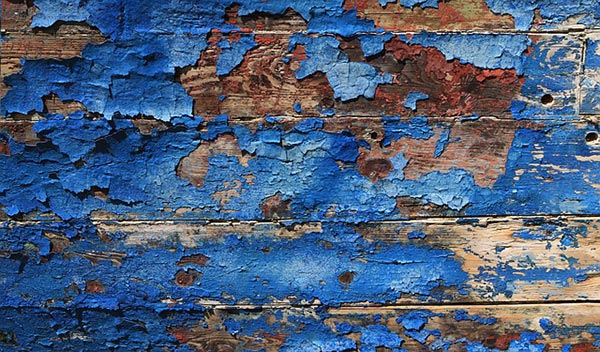 What does it cost to paint a house?
You probably could paint your house, if you wanted to and had the necessary time and equipment. But maybe you should just look at painting contractors. How do you find them, and what should you pay? Three things affect the cost:
Square footage of the area to be painted
Architectural features that can make it easier or harder to paint
The quality of materials and job you want
Expect to pay more for a room with designer suede paint and faux finishes. Or a four-story exterior with lots of trim to get around.
Don't be Jack the Dripper
You may want a $200-million Jackson "Jack-the-Dripper" Pollock original on your wall. But you don't want his characteristic drips, runs and splatters underneath it — in the paint that covers that wall.
It's not especially hard to get the smooth, clean, precise finishes you want. Indeed, some homeowners achieve ones that are indistinguishable from those delivered by professionals.
However, relatively few do because they lack the patience to do the best possible job. They cut corners, ignoring three essential rules:
Prepare surfaces thoroughly and appropriately before touching the paint can — And mask or cover carefully everything you don't want the paint to touch
Invest in high-quality products — You get what you pay for with primers, paints, brushes, rollers and so on
Educate yourself — You can't hope to achieve what you want unless you understand the processes involved. Get tips from a knowledgeable friend. And it's not a bit sad if YouTube is your friend
Follow those three rules and you may do a great job. Still, it's unrealistic to think you'll do it in the time it takes a professional. Someone who works daily for many years with every type of paint and surface will immediately know what each situation demands. And will have acquired all the tricks of the trade to do a great job quickly.
For many homeowners, the smart move is to call in a professional. But it's not going to be cheap …
How much do painting contractors charge?
Painting contractors charge $2,775.
Kidding! Obviously, as discussed above, there are endless variables that affect the price you're going to pay, including where you live. If that's somewhere with a high cost of living, your estimate will be above the average. That's because painter's costs are also higher.
Luckily, websites such as PaintingLeads.com, HomeWyse.com and HomeAdvisor.com have done some serious legwork to establish some national averages for painting contractors' costs. Adjust from those averages to account for your location, the size of your home, its age and architectural characteristics and what you want done.
If you mash up those websites' numbers, you learn:
That $2,775 is actually the average cost for painting the exterior of a home in 2018, according to HomeAdvisor
It costs a bit (maybe 10- or 20-percent) more to paint an interior — All those interior walls mean extra surface area. And there are doors and baseboards to cover and floors and furnishings to protect
For exteriors, the material your sidings are made of will make a big difference — Metal sidings are typically cheapest and stucco the most expensive, with vinyl and wood in between
PaintingLeads reckons it costs $1500-$2300 to paint the exterior of a single-story, 1,500-square-foot home — and $1800-$2500 for the interior
It calculates it costs $4000-$6000 for the exterior of a three-story, 4,000-square-foot home — and $4500-$7000 for its interior
Expect roughly 80 percent of your bill to go to your painting contractors, and the rest on materials. Fifty-five percent of it typically goes straight into labor and 25 percent into "painter's markup."
What's "painter's markup?"
A painter who charged you just for labor and materials would soon go bankrupt. Painters need to cover the costs of running their business — and make a profit.
Some contractors will show those costs and profit as a painter's markup. In theory, that's the revenue the company retains on its purchase of the paint and other materials you need, and may involve trade discounts from suppliers. That may not always be the case in practice.
However, don't get too hung up on that. When you're comparing quotes from different, equally reputable contractors (and you'll want at the very least three), focus on the bottom line. After all, it shouldn't really bother you if, why and how the quote is broken down. Some give a single price with no breakdown.
Of course, you still want detailed specifications and materials on the quote. You need to know precisely what you'll be getting. Otherwise, you can't make valid comparisons.
Finding good painting contractors
If your state or municipality licenses painting contractors (and not all do), you should choose one that is licensed. You'll also want one that's insured for all sorts of liabilities, including workers' compensation. Ask to see the paperwork. After all, nobody who has it is going to mind showing it.
The best way to find any contractor is to get recommendations from homeowners who've used one recently. You want to know about their reliability, work ethic and professionalism as well as the quality of their finishes.
Even when you have a recommendation, do your due diligence. Begin with a background check. Search the Better Business Bureau website and your local licensing department's database of complaints.
Also, do a general internet search for each contractor's name in case there are less official complaints to uncover. Once you're in touch, ask each candidate for references from recent customers who've had jobs done that are similar to your project. Then call them to ask about their experiences.
But what if you can't get any or enough personal recommendations? Just Google "painting contractors in [your zip code]." Then work through the list, favoring ones that specialize in they types of project you need. You can do your due diligence before you start placing calls, but you'll still want references at some point.
Make a shortlist of at least three candidates and get a detailed quote from each. And feel free to negotiate.
Do it yourself
Like many professionals, painting contractors make their jobs look easy. So maybe you watched a couple of guys transform your neighbor's home in a day or two and thought, "Piece of cake. I could do that."
And you may well have been right. But pause before you begin …
DIY questions
Is this worth dying for? — Annually, there are more than 300 deaths (and 164,000 ER visits) in the U.S. resulting from ladder accidents. Most fatalities are from falls of 10 feet or less
Am I going to poison myself? — If the existing paint pre-dates 1978, it likely contains lead. You're going to need specialist advice
Am I going to finish this? — Some people finish every task. Others hardly ever complete anything. You know which you are. Remember, a half-painted house is a serious eyesore
Do I know what I'm doing? — Certainly, YouTube can help. But you need to identify the surfaces to which you're going to apply paint before you can access the right instructional videos
Do I have the patience? — If you pride yourself on your big-picture approach to life, are you really going to put in the time and effort to prepare surfaces properly and get the details and finishes right?
Am I prepared to buy quality paints and tools? — No matter how good a home improver you are, you'll find getting professional finishes hard/impossible if you cut corners
Is this the right job for an amateur? — Professionals are used to working at height on taller homes and know how to use ladders safely on sloping and uneven surfaces. Conversely, amateurs can often do a great job on single-story homes with easily accessible sidings
Finally, have I picked the right time of year? — Don't paint exteriors when it's too hot or too cold (50°-90°F is the Goldilocks temperature) or rainy or too sunny or too humid or too windy or too dusty. Pick your season
Now, you may, through nature or nurture, be someone who is good at home improvement. But you may not be. If you're in the latter group, don't pick the very-public exterior painting of your home to test whether you're ready to switch camps. Begin inside.
Article originally appeared on themortgagereports.com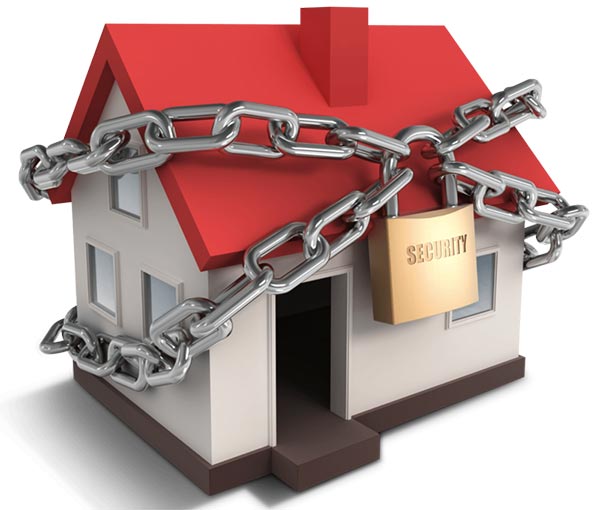 There's no such thing as a totally secure home. If the prize is big enough, even minefields, electric fences and armed guards won't deter criminal masterminds.
But that doesn't mean you have to give up. Here are some of the steps most likely to help you secure your home:
Fit Grade-1 deadbolts to your exterior doors
Install window locks that keep your windows closed or window stops that prevent them being opened more than a few inches
Have a burglar alarm installed — One offering a monitoring service is a much bigger deterrent but will mean a monthly subscription
Team up with your neighbors for mutual security support — Even if there's no formal Neighborhood Watch program in place, you can make an informal pact to keep an eye on one another's homes
Have a neighbor collect your mail and papers for you and put out your trash whenever you're away. If you'll be gone a longer period of time, you can stop your mail delivery or forward it
Keep shrubs and hedges trimmed — True, you'll lose privacy, but burglars hate an audience
For the same reason, use external lighting that's triggered by motion sensors
Again for the same reason, fit cameras so you can remotely monitor your home and record activity — These have become much more affordable recently
Don't use social media to tell the world you're away — Post those wedding/vacation/business trip photos once you're home
Use home automation technologies to make the home look occupied when you're away
Any combination of the above could encourage burglars to skip your home and move onto a more vulnerable one.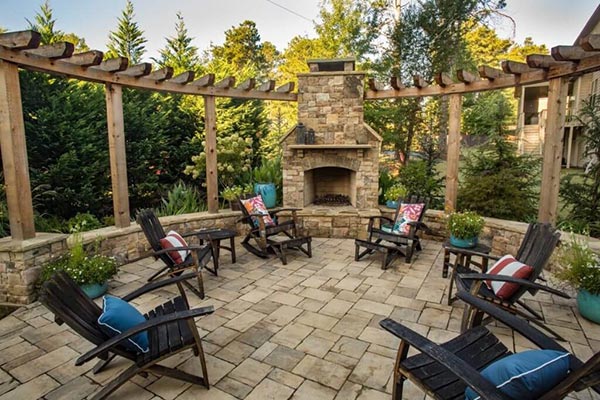 Chip Wade of HGTV and the DIYNetwork is known for such shows as "Designed to Sell," "Curb Appeal" and "Elbow Room." He's also a Liberty Mutual Consultant – and a new survey from Liberty Mutual revealed that for 52% of consumers who completed a DIY project, saving money was the number one objective. With all this in mind, he offered some simple DIY ways to transform your backyard into an outdoor haven on a budget.
Think about layout
Some homeowners get carried away and want to create multiple backyard spaces, but Wade advises against this approach. "For most clients, I actually encourage them to look at smaller outdoor living setups that are close to the house structure, rather than making multiple destination areas."  He also believes that this will help you concentrate more of your budget in one place.
The first and most important step is to think about your main goal in creating your outdoor oasis; Wade says that planning ahead will make the final design more effective. "If you're an entertainer and plan to host large parties, the layout might be different than if it's just for the family to eat outside or watch the sunset once in a while."
Start small
If this is your first DIY project, don't bite off more than you can chew. Start simple. "Doing something as small as changing up the trellis could change the look of your deck drastically," Wade says. "Or, you can use the trellis to hook on a swing and bring your seating up off the ground." Off-ground seating facilitates easier cleanup and makes the space feel airy.
Wade recommends keeping it simple with plants as well. "Start with the hardscape, then work on creating very focused areas," he says. "It forces the eye exactly where you want it." He recommends creating a few landscape beds using focused colors. "Minimize maintenance, and make clearly defined paths from one feature location to the next."
Keep exterior limitations in mind
Regarding exterior light, Wade believes that an overhead structure is your best bet, but there have been advancements in low-voltage backyard options. "My recent projects have included LED lights — safe, bright and long-lasting. Put lawn lights around the focal features of the yard, for example, or light up a water feature."
Because this is your outdoor haven, you also want to be comfortable even among the elements. "Consider adding a cooling feature to beat the heat," Wade says. "If you have an irrigation system, you could add a perimeter misting wall around your hardscape patio." And, since some of these systems spray a fine mist that reaches up to eight feet, this can also act as a barrier for mosquitos.
Consider a low-maintenance hardscape patio
An easy project to transform your backyard is a hardscape patio. A hardscape patio provides immediate functionality, and you can avoid having a maintenance-intensive backyard. Or, as Wade says: "Less grass to mow, fewer flowers to maintain."
However, if you've never done something like this before, he recommends that you do your research. While it's definitely a project that homeowners can tackle themselves, using the right materials is crucial. A gravel patio, one of the easiest options, adds texture and interest to your backyard. There are several types of decorative gravel to choose from, including quartzite and pea pebbles, with colors from gold to gray to black to white. If you opt for flagstone instead, make sure it's at least two inches thick so it won't crack. 
Plan ahead to avoid DIY disasters
To avoid DIY fails, it's a good idea to start collecting ideas and inspiration a year in advance. "You do not need that much time," Wade says,  "but a good design can take up to eight weeks to create, and it's important to consider that to get a realistic time frame."
It's also crucial to check with your insurance company before you begin to transform your backyard, especially if you're doing a major renovation. "If you've added a section to your home that increases its value, be sure to ask your rep if you need more insurance coverage to protect your investment."
Know when to call a professional
However, even with the best intentions, some projects may ultimately require a professional. The Liberty Mutual Insurance survey revealed that 32% of DIY homeowners experience a DIY fail. "Unless you are 100% confident you can safely complete the project, I recommend hiring a professional," Wade says. "There are many maintenance tasks that I call DDIY: don't do it yourself."
He puts roofing in this category, saying, "Unless you are certified, you should never get on the roof." Other important tasks that should be left to the pros: electrical or gas projects, toxic material removal and plumbing.
"Give yourself enough breathing room so the process does not feel rushed and you have enough time to think about how changes affect your entire project," Wade advises. "In the warmer months, professionals often book out far in advance."